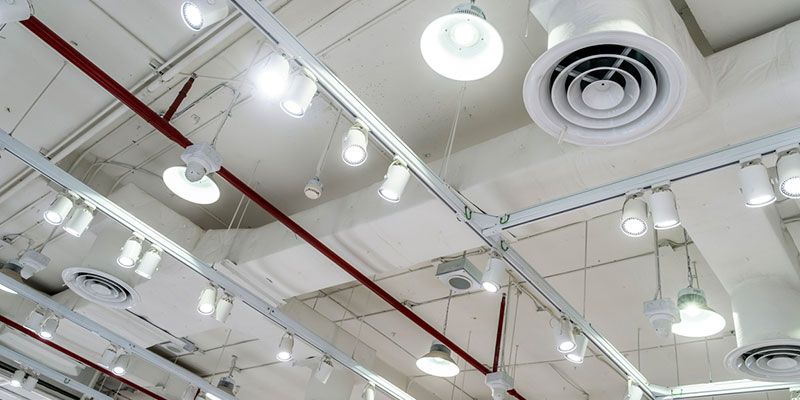 When selecting industrial lighting, there are a few things we recommend you take into consideration. You don't want to go out and purchase the cheapest or the first thing you find. Proper industrial lighting can make an area safer, more inviting, and add an element to your space that can make it look professional and polished. Below are four things to consider when selecting industrial lighting.
Heat – If you are installing a lot of lighting, placing lighting close to where people will be, or have heat sensitive products, you may want to consider a low heat option for your industrial lighting. You don't want to waste money on increased air conditioning bills or creating an uncomfortable workplace from lighting that puts off a lot of heat. The best option for you may be LED lighting.
Noise – Some lighting, like fluorescent lighting, gives off a low and often times annoying noise. If noise is going to affect your work area, customers, or productivity, then we suggest lighting options that will not emit noise.
Color – Lights give off different colors or hues. Some are bluer while others are more yellow. It is important to think about what color will look best in your industrial area.
Environmental Factors – Everyone appreciates an environmentally conscious business. Some industrial lighting is better for the environment than others. For example, standard light bulbs contain toxic chemicals. And LED lighting can be 100% recycled.
Your industrial lighting should be just as important as the lighting you place in your personal home. If you have any questions or need help purchasing, installing, or repairing your industrial lighting, then give us a call today at Lake Electric Co. Inc.