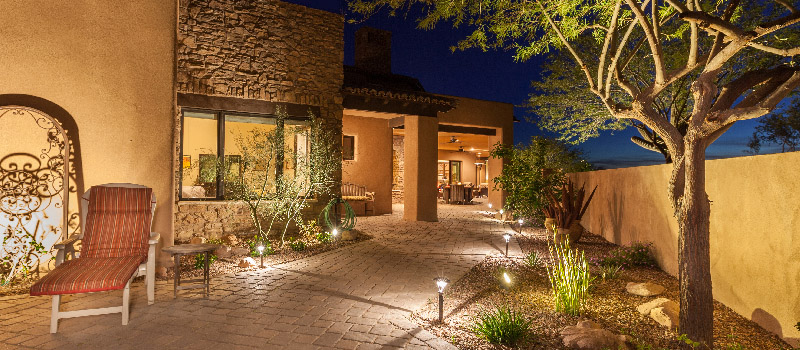 The way you light your business can do a lot to attract customers and create a safe place for people to come and go during both daylight and evening hours. At Lake Electric Co. Inc., we often find there are certain benefits to using your commercial lighting in strategic ways to get the most from your lights and make your customers feel at ease coming into your business.
Light Your Parking Lot – One of the first places you should consider commercial lighting installation is in your parking lot. Not only do you want it to be well-illuminated for safety reasons, but it can also serve as a guide for customers who are arriving and leaving in the evening hours.
Proper Placement – If you have steps on your property, your commercial lighting plays a large role in making it easier for your patrons to go up and down safely. The proper placement of your lighting can create the ideal effect, or cast shadows in all the wrong places. Make sure to strategically place your commercial lighting for the best results.
Choose Lighting Wisely – While solar lights are very popular, they aren't always the best commercial lighting choice. You may find that having high-quality commercial lighting installed provides greater illumination and holds up to the weather better.
Enhance Your Landscape – Another excellent use for commercial lighting is to enhance your landscape, including trees, shrubs, gardens and walkways. Taking time to create the landscape that your customers can enjoy from the outside will make your entire business more attractive.
At Lake Electric Co. Inc., we can help you place and install your commercial lighting in the ideal locations, so you have great lighting for years to come. Contact us today to get started.