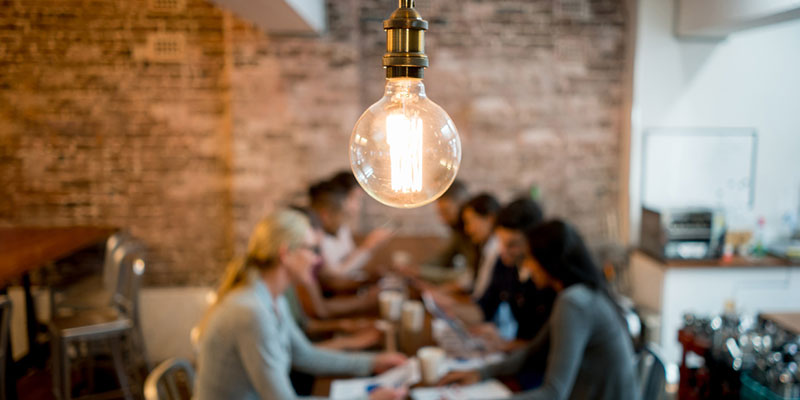 Offices, stores, hospitals and other commercial sites all need commercial lighting. If you own any kind of commercial space, commercial lighting is one of the many things you manage. Take a look at the following article for modern trends in commercial lighting:
Go green. Commercial space owners can save on energy expenditures and costs by using energy-efficient commercial lighting options. Commercial spaces can even apply to be a LEED (Leadership in Energy and Environmental Design) certified green building. Some examples of green practices in LEED certified buildings are harvesting daylight, use of efficient products and control systems, and contributions back to power grids.
Think healthy. Many commercial space owners are installing commercial lighting with occupant health in mind. Today there are more commercial lighting options that utilize technology that mimics natural light to follow the human circadian rhythm. Why is this important? Natural light helps the circadian rhythm to balance emotional, visual and physical needs.
Get stylish. Property owners are using commercial lighting as a low-cost way to make their space feel trendy and chic. Employees, customers and clients love to work or shop in beautiful environments; stylish commercial lighting is a fun way to beautify your space.
Safety first. Commercial lighting can be used as a safety feature in your commercial space. Many property owners utilize motion sensors on exterior lighting to scare away possible break-ins or theft. If you have a parking lot at your commercial space, you should also consider appropriate lighting for customer and employee safety after dark.