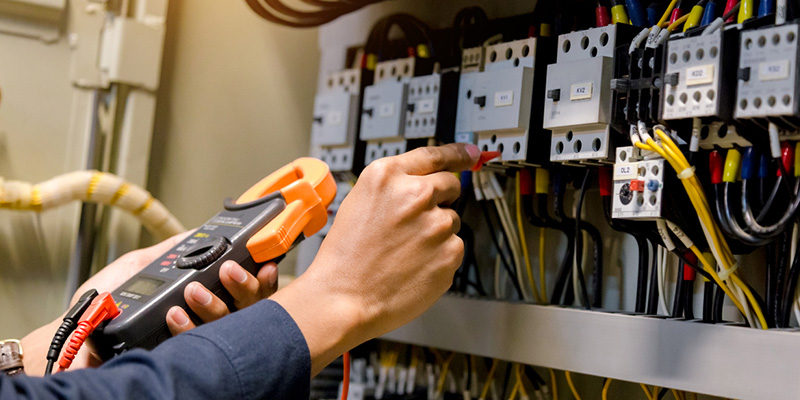 Are you having electrical issues? Glitches are common. However, if you are experiencing repeated issues with your power, you most likely need an electrical repair. Here are the most common signs that you are in need of an electrical repair.
Lighting Issues – If you are experiencing lighting issues in your building, you are likely in need of an electrical repair. Problematic lighting issues include flickering or dim lights (even after changing light bulb). These could be caused by an overloaded circuit.
Blown Fuses – A blown fuse is a common mishap, but this can be resolved by simply paying a visit to your breaker box. However, if this is happening on a regular basis you probably need electrical repair for your panel.
Loose Power Outlets – Loose power outlets is a sign of a loose connection and can be hazardous if not addressed. In this case, electrical repair is recommended.
Buzzing Noise – Do you hear a constant buzzing in your building? If you hear unusual sounds from your electrical system, this is a sign the electrical needs some attentions and possible repair. A buzzing noise can indicate wiring that is loose in the circuit box or overheated cover plates.
We hope this guide has helped you determine if you need electrical repair. It is recommended to always contact an electrical repair man if you are in need of assistance — never attempt to solve electrical problems on your own if you are not a licensed professional. If you have a question regarding electrical repair and the services we provide, please contact us at Lake Electric Co. Inc.