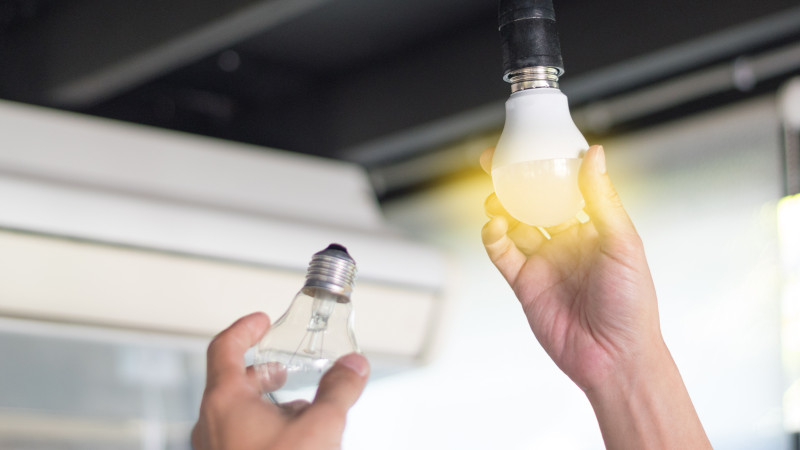 LED lighting is a very economically friendly way to power your house. While the bulbs themselves are more expensive upfront, the savings you get from these long-lasting powerhouses that use very little energy help to save you over time. If you have been thinking of switching out the bulbs in your home for LED lighting, then we here at Lake Electric Co. Inc. would love to help. Not only can we assist you in upgrading your fixtures and wiring to accommodate LED lighting, but we want to help you make the most of your investment. Here are some of the best places in your home to utilize LED lighting for the best in cost savings:
Outdoor Lights- Outdoor lights usually are harder to access, making changing a light bulb rather inconvenient. When you pair this with the fact that many people will leave outdoor lights on most of the night for safety, switching to LED lighting makes sense.
Tall Fixtures- If your home has particularly tall ceilings or hard to reach fixtures, LED lighting is ideal for these spots. Change the bulbs once and you won't have to get out your ladder to change them again for years!
Kitchen Lights- A kitchen is one of the most popular places in the home and requires good lighting. LED lighting allows you to fully utilize the space without worry of a light going out, obscuring your recipe when you need it most.
Living Areas- High-traffic living areas are the ideal setting for LED lighting since these lights are used frequently.
If you are thinking of converting your lights to LED lighting, we would love to help. For more information about this, please contact us today.