Thermal imaging detects electrical issues before they can cause serious problems.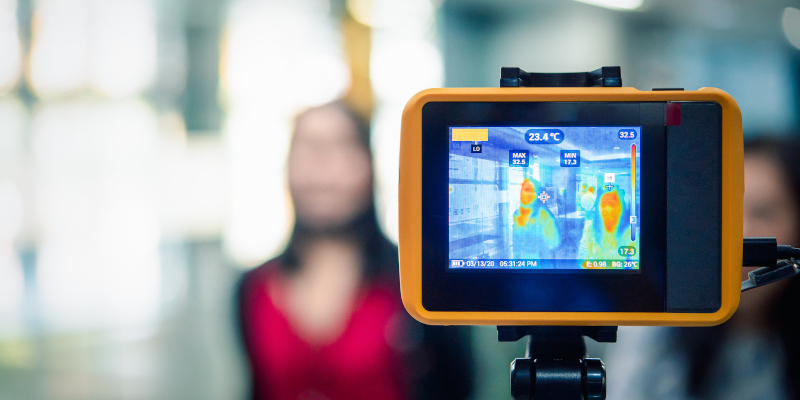 We live in an exciting world! Even though we got our start here at Lake Electric Co. Inc. in 1984 and have years of experience in past electrical services processes, we are happy to see innovations that make our job easier and lead to better results for our commercial, industrial, and institutional customers in the Hickory, North Carolina area. Among the innovations we have embraced is using thermal imaging to look for abnormalities in electrical systems that cause an increase in temperature levels.
Thermal imaging is an ideal tool in our maintenance arsenal as we can find components in your electrical system that are under stress before they actually fail. Since all components of electrical systems undergo wear and tear, we recommend regular inspections using thermal imaging to stay on top of issues that could disrupt your business operations or, even worse, result in an electrical fire because of a faulty connection or component.
Thermal imaging is an ideal way to inspect high-voltage areas in the safest manner possible without the need to shut down a system to check for compromised areas. It is also perfect for checking wiring that is not visible without the need to open up walls. All in all, we believe thermal imaging is one of the greatest of innovations and we are proud to be able to offer this service to our customers as a proactive way to locate load imbalances, overheating cables, loose connections, and stressed electrical components. Reach out today to learn more and schedule an inspection.