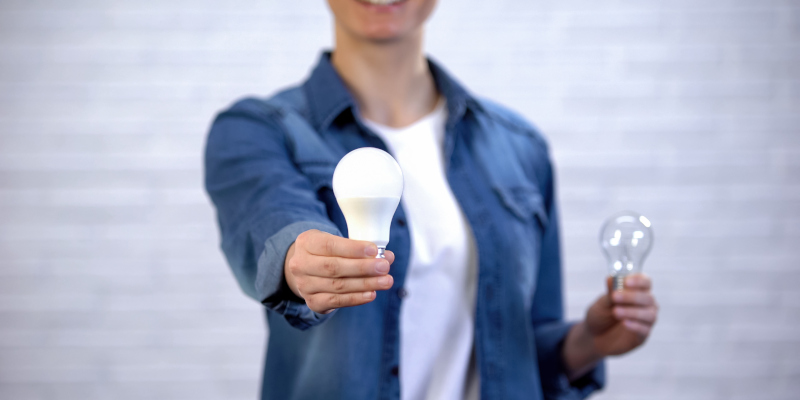 There are many reasons why LED lighting is considered good for business. It's energy efficient, very versatile, and has a longer lifespan than other lighting solutions. Not only are LEDs the latest development in the lighting industry, but they also hold the greatest potential for industrial and commercial businesses.
Here are three reasons why LED lighting is right for you:
Functionality: LED lighting holds a great deal of flexibility. The size of the LEDs, for example, gives you a wider range of design and can be used in any number of applications. LEDs provide instant lighting and can withstand frequent switching, making them a reliable choice in emergency situations by having low voltage and instantaneous results. LED lights are also able to direct light to a specific area, avoiding unnecessary attempts to reflect light back to a desired area.
Cost: Initially, LED lighting costs more than alternative lighting. But its popularity combined with its long-term benefits make LED lighting a worthwhile investment. LEDs last 50x longer than the average lightbulb, have a lower voltage, and are more durable. Switching to LED lighting would greatly reduce your energy output and replacement needs, reducing overall costs without compromising value.
Efficiency: LEDs use less energy, which is not only good for the lifespan of the bulb, but also the environment. While older bulbs use sensitive materials such as mercury as their light source, LEDs do not require special handling for disposal and are a much more environmentally friendly option. They also run efficiently, producing less heat than the average light source, and are perfect in emergency situations, as LEDs continue to operate in cold conditions.
These are only some of the ways you and your business can benefit from LED lighting. Contact us at Lake Electric Co. Inc. to implement your energy conservation program today.