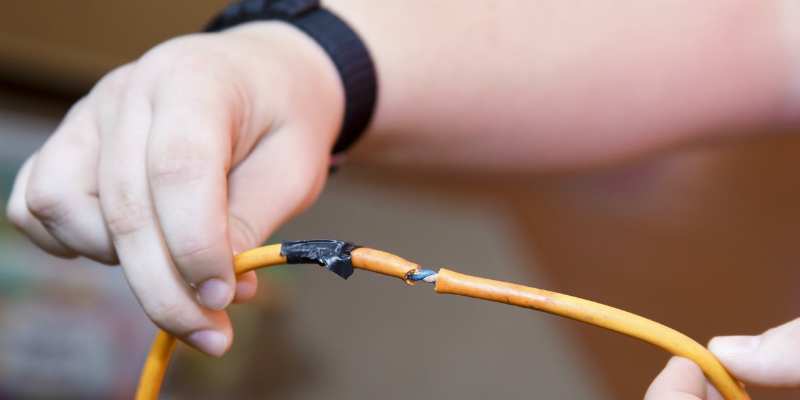 Working with electrical wiring is a dangerous job and should be performed with the utmost precaution and safety. Our team at Lake Electric Co. Inc. is expertly trained to safely install, repair, and service electrical wiring for commercial buildings. There are a few safety tips we recommend when you have concerns about your electrical wiring.
Open Wiring
Never touch or investigate open electrical wiring. If you find yourself in a situation where you have damage or renovations that expose wiring, you should always contact a licensed electrical company immediately. If you have any concerns about possible open wiring, we recommend temporarily shutting down power to the affected area until assistance is available. Our team is available 24/7 and will be able to assist you whenever an electrical issue should arise.
Sparks or Heat
If you notice sparks or heat coming from a light or power switch, it would be wise to seek professional assistance. Sparks or heat can be an indication of a short in your wiring system or faulty installation. You should always contact a specialist with any power or electrical wiring concerns. Faulty electrical wiring can be a serious fire hazard and is a situation that should not be taken lightly.
If you own a commercial business in North Carolina and have any concerns about your electrical wiring, don't hesitate to contact one of our experts at Lake Electric Co. Inc. today! We service commercial buildings all over North Carolina and we are ready to assist you with any of your electrical needs around the clock.