We are here for you if you want the best, most experienced commercial electrical company serving the Charlotte area.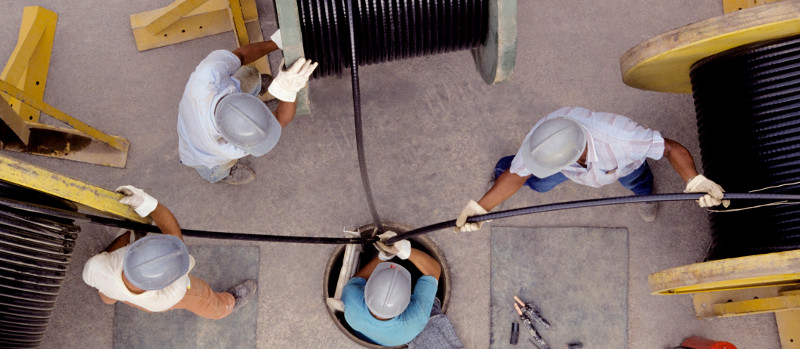 If you are seeking a commercial electrical company for any type of project in the Charlotte, North Carolina area, you have come to the right place. Here at Lake Electric Co. Inc., we have been providing reliable services for more than 30 years for all types and sizes of projects. The range of services we provide is practically endless, so you can count on us for the solutions you need.
We have more than 100 employees, including a dedicated engineering department and in-house fabrication shop for custom items, so we are confident that we are the only commercial electrical company you will ever need to call. We have the largest diverse equipment fleet in the Carolinas, including backhoes, hydraulic presses, welders, generators, and road boring equipment. We even follow up all underground work with our concrete, asphalt, and landscaping crews to finish projects.
Even though we are well-equipped to handle the complex projects, that doesn't mean we don't deal with the small stuff, too. Our commercial electrical company can completely service and maintain the electrical components in you're commercial, industrial, retail, institutional or other types of facility. We will be there for you promptly, 24 hours a day, 365 days a year, for electrical emergencies. Our vehicles have GPS tracking, so our dispatch team can get the closest crew to you quite quickly.
If you are ready to put your building's electrical system in the hands of the most capable commercial electrical company possible, give us a call. We'll be happy to meet with you to discuss any upcoming projects, up-fits, or other tasks you have. Our service to you always encompasses safety, quality, production, and consistency.
---
Commercial Electrical Company in Hickory, NC
Commercial Electrical Company in Gastonia, NC
Commercial Electrical Company in Lenoir, NC
Commercial Electrical Company in Morganton, NC
Commercial Electrical Company in Lincolnton, NC
Commercial Electrical Company in Taylorsville, NC
Commercial Electrical Company in Lake Norman, NC
Commercial Electrical Company in Mooresville, NC