Our commercial electrical company is here to help when you need us most.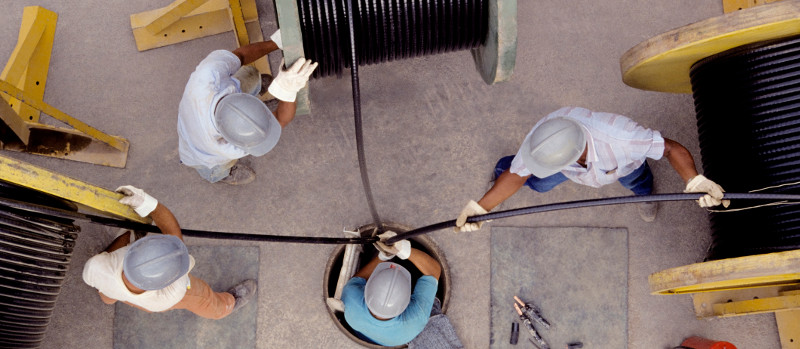 Working with an electrician is necessary aspect of any company. These days, almost all businesses need a reliable source of power to stay competitive and operational. Here at Lake Electric Co. Inc., we strive to keep your company going as strong as our own with safety, customer care and integrity. If you have been looking for a commercial electrical company to help keep your company in the Lake Norman, North Carolina area running strong, then we are here to help you.
Our commercial electrical company is one that you can count on no matter the time, day or hour. We are able to assist you 24/7, ensuring that we can help with your electrical needs even when most businesses are closed. We know that power is important, and we work efficiently to ensure that we can get any job completed in a timely fashion.
When you work with our commercial electrical company, our clients benefit from working with a company that has unlimited licenses in Virginia, Georgia, South Carolina and North Carolina. Our licensure is only one of our benefits. We also have over $1 million in inventory that includes materials, trucks and tools to ensure that even the most complex of projects can be done quickly and correctly.
Whether you need help with a large and complex project or are having a smaller issue, we would encourage you to consider our expertly qualified of electricians. For more information or to schedule a service, please give us a call today.
---
Commercial Electrical Company in Hickory, NC
Commercial Electrical Company in Charlotte, NC
Commercial Electrical Company in Gastonia, NC
Commercial Electrical Company in Lenoir, NC
Commercial Electrical Company in Morganton, NC
Commercial Electrical Company in Lincolnton, NC
Commercial Electrical Company in Taylorsville, NC
Commercial Electrical Company in Mooresville, NC