We'll make sure your commercial wiring is in top condition.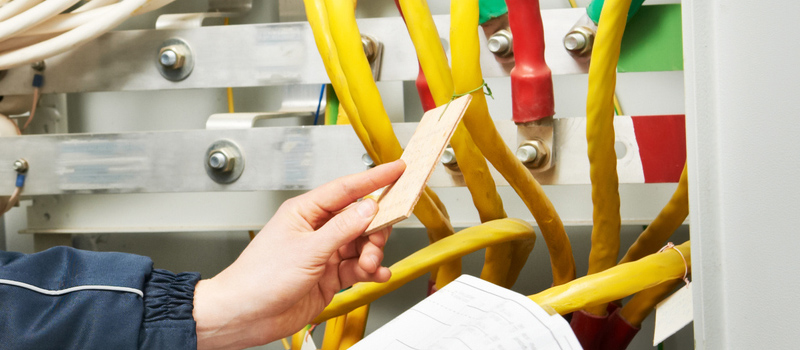 It may have been years ago that you had your Lake Norman, North Carolina commercial building erected. When it was designed and built, the commercial wiring likely addressed your power needs quite well, but that may no longer be the case as things have changed over the years. Here at Lake Electric Co. Inc., we can help you revamp your commercial wiring so that it meets your growing needs. We can also address what you are planning in the months and years ahead, so you can be ahead of the curve.
We also provide commercial wiring services for older buildings where the wiring is nearing the end of its lifespan. Wiring doesn't last forever, so if your building is several decades old, we recommend having the entire electrical system inspected so you can have peace of mind that your building is safe. Our expertise with commercial wiring extends to high-voltage power lines, which are something only a company with more than 30 years of experience should get involved with. We are proud to have one of the largest diverse equipment fleets in the Carolinas and the ability to keep your costs low by eliminating specialty sub-contractors.
If you need new commercial wiring for a building or addition or need repair or replacement work done, don't hesitate to give us a call. No job is too small or too large. We can also handle your emergencies promptly with GPS-tracked vehicles that can be dispatched based on the closest one to your location. We offer 24/7 response, so if you are experiencing a commercial wiring issue that can't wait, let us know, and we'll get there and resolve the problem right away. We look forward to handling all your electrical needs.
---
Commercial Wiring in Hickory, NC
Commercial Wiring in Charlotte, NC
Commercial Wiring in Gastonia, NC