When only an exceptional commercial electrician will do, call us!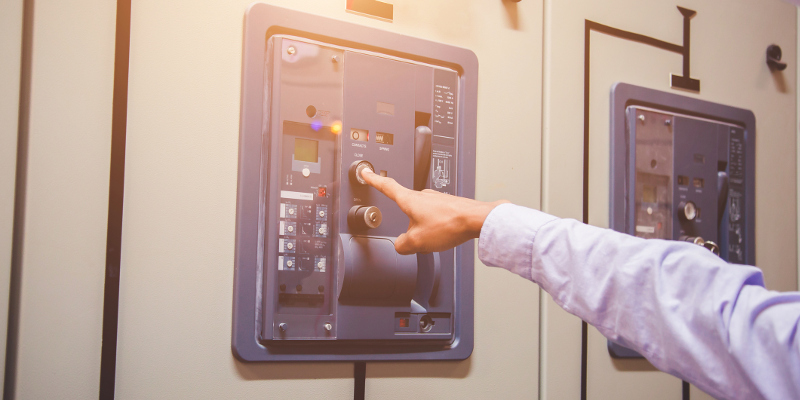 If you own or lease a commercial building in the Statesville, North Carolina area, there will come a time when you need a commercial electrician to resolve a problem or other electrical need for you. When that time comes, you'll want one who has plenty of experience and is equipped to handle absolutely any situation professionally and safely. That is what you can expect when you call us at Lake Electric Co. Inc. We have more than 30 years of experience. With our team of more than 100 experienced professionals and over $1 million in trucks, tools, and equipment, we are confident we can handle all your electrical needs.
Our dispatchers can quickly get a commercial electrician to your location, thanks to GPS tracking on all our trucks that tells us which crew capable of handling your electrical concern is the closest for the quickest response. This includes having crews available 24 hours a day, 7 days a week, 365 days a year because we understand your business might also operate that way and electrical issues that require a commercial electrician to quickly resolve can happen at any time.
Whether you need a commercial electrician for new construction, commercial space upfit, maintenance, lighting, repairs or something else, don't hesitate to contact us. No matter how big or small your project is, we'll perform the work efficiently, effectively, and safely for optimal results.
Feel free to call us if you have any questions or would like to schedule a visit from a commercial electrician.
---
Commercial Electrician in Hickory, NC
Commercial Electrician in Charlotte, NC
Commercial Electrician in Gastonia, NC
Commercial Electrician in Lake Norman, NC
Commercial Electrician in Lenoir, NC
Commercial Electrician in Morganton, NC
Commercial Electrician in Troutman, NC
Commercial Electrician in Lincolnton, NC
Commercial Electrician in Taylorsville, NC
Commercial Electrician in Mooresville, NC