Our commercial electrical services are able to help any size or type of commercial structure.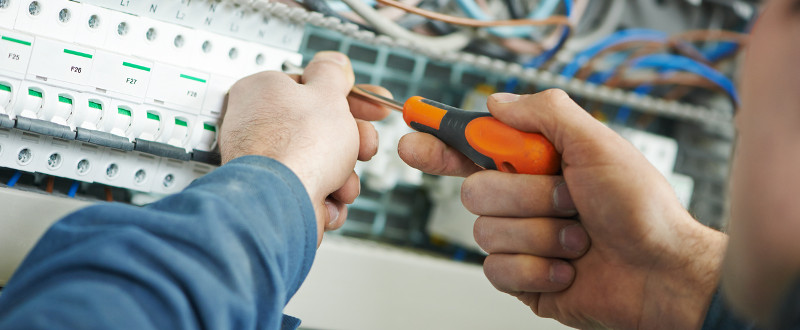 Here at Lake Electric Co. Inc., we are used to working with highly complex commercial electrical needs. That is what happens when you provide your customers with commercial electrical services for over three decades! We want to help ensure that the electrical needs of your large commercial structure are taken care of by some of the best electricians in the Troutman, North Carolina area, and we know that calling us at Lake Electric Co. Inc. when you have an electrical issue is the first step to getting that help!
When you turn to us at Lake Electric Co. Inc., you can sit back and relax while your commercial electrical services are being cared for because you will know that your needs are being handled by professionals. Not only do we work with all types and sizes of commercial properties, but we also come prepared with a vast supply of tools, equipment, trucks, and most importantly, skilled commercial electricians who are ready to take on your work and deliver results that you can count on.
Because we offer our skills to you 24 hours per day, you can count on us to help you out of any electrical bind, and since we deal with all different sizes and voltages of wires, you can feel comfortable knowing that we will be able to take care of you quickly and with the right equipment. If you are in need of skilled commercial electrical services in the area around Troutman, please give us a call today at Lake Electric Co. Inc. to learn more.
---
Commercial Electrical Services in Hickory, NC
Commercial Electrical Services in Lake Norman, NC
Commercial Electrical Services in Charlotte, NC
Commercial Electrical Services in Gastonia, NC
Commercial Electrical Services in Statesville, NC
Commercial Electrical Services in Mooresville, NC
Commercial Electrical Services in Lenoir, NC
Commercial Electrical Services in Morganton, NC
Commercial Electrical Services in Lincolnton, NC
Commercial Electrical Services in Taylorsville, NC