Our commercial electrician will come with many advantageous qualities.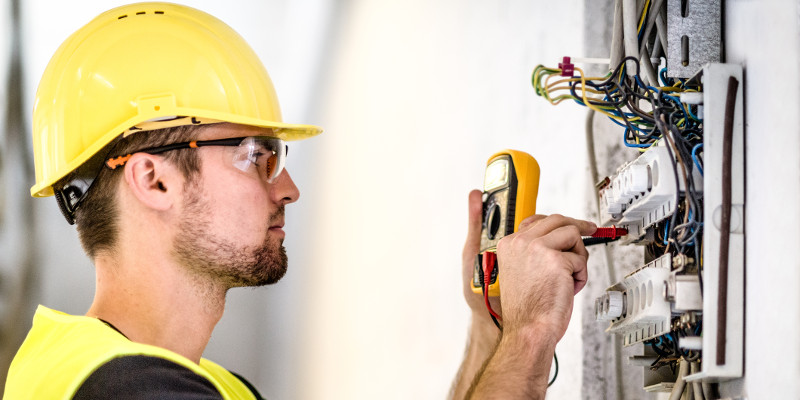 Your business, like most, relies on electricity for all sorts of purposes. Whether you need your machinery to run and complete tasks or you require lighting and manufacturing, you need properly functioning electrical components and services in order to keep things working well. Here at Lake Electric Co. Inc., we strive to help all our commercial clients in the Troutman, North Carolina area with their electrical needs by offering our services as commercial electricians. Why should you consider a commercial electrician from Lake Electric Co. Inc.? Let's look at some of the advantages.
First, we here at Lake Electric Co. Inc. have experience– lots of it, in fact! Since opening our business in 1984, we have been able to provide commercial and industrial properties like yours with a commercial electrician to repair, replace or install and repair all sorts of electrical and high-voltage wiring when required. In a dangerous trade like commercial electrical service, you can't beat our years of experience under the tool belt.
Second, our team at Lake Electric Co. Inc. has expanded to not only include dozens of professional commercial electricians, but we also have tools, trucks, equipment, storage facilities and warehouses that have helped us to better serve our clients and make sure their electrical needs are met.
Third, we train carefully and thoroughly and put safety first– no exceptions! A commercial electrician has a dangerous job, and we take safety of our clients and our employees very seriously. Our employees have to pass rigorous tests and trainings before they are allowed to practice as a commercial electrician.
To learn more about the advantages of our commercial electricians, give us a call today!
---
Commercial Electrician in Hickory, NC
Commercial Electrician in Charlotte, NC
Commercial Electrician in Gastonia, NC
Commercial Electrician in Lake Norman, NC
Commercial Electrician in Statesville, NC
Commercial Electrician in Lenoir, NC
Commercial Electrician in Morganton, NC
Commercial Electrician in Lincolnton, NC
Commercial Electrician in Taylorsville, NC
Commercial Electrician in Mooresville, NC