We handle the installation, maintenance, and repair of electrical wiring for commercial properties in the Charlotte area.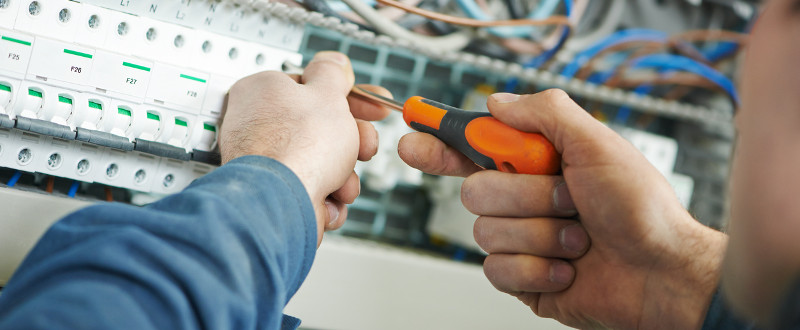 One of the best things that can happen to a business is doing well enough to need to expand. If your Charlotte, North Carolina company is going through some growing pains and needs upgrades to the electrical wiring to handle more production, additional equipment, increased space, or another situation, call on us at Lake Electric Co. Inc. We have served the commercial electrical services needs in this area for more than 30 years with service that always encompasses safety, quality, production, and consistency.
Our electrical wiring services also fit the bill when you are having issues with your system or if you want an assessment regarding areas of waste that are reducing your company's profits. We can fully inspect your electrical wiring to see where it could be improved and document any areas where it no longer meets code and could pose a safety risk. This is particularly important in older buildings or when past improvements may not have been done properly.
Finally, you can count on us when you are building a new structure, whether that is a new location or adding on to your current facility and you require new electrical wiring to be installed. We take the time to understand your power load needs, both in the near future and beyond.
From installation to maintenance and repairs, you can count on our electrical wiring services to be everything you need to keep your business operating smoothly and safely. Call us today to learn more or to get a quote for any of our services.
---
Electrical Wiring in Hickory, NC
Electrical Wiring in Gastonia, NC
Electrical Wiring in Lake Norman, NC
Electrical Wiring in Taylorsville, NC