Our electrical switch wiring solutions can help your Charlotte business be more energy efficient and functional.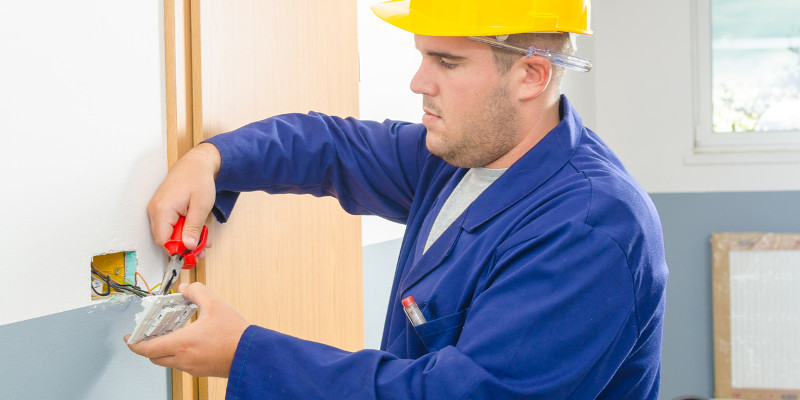 The electrical needs at any business can often be more involved and complex than would be the case in a home, but there are still some tasks that are similarly less so. One of those is electrical switch wiring. Even though here at Lake Electric Co. Inc., we're known for the big projects, we're still your go-to for the less involved ones. In fact, we just might have some solutions that you might not know about or haven't thought about that would help your business.
For example, company restrooms are often a place that we notice electrical waste. Someone enters the room, turns on the lights, and doesn't think to shut them off when they leave. We can install electrical switch wiring that uses motion detection to both turn on and turn off the lighting, saving you precious utility dollars in the process. This can also be done in other areas that do not require 24/7 lighting.
Three-way electrical switch wiring is another great solution, ideal for rooms with more than one access point. Another option to control costs is to separate a large work area with separate electrical switch wiring, so that you can control how much of the space is illuminated at any given time. This is ideal when you need all the lights lit during production, but there are times you only need minimal lighting. By putting some lights on a separate switch, you can shut off the majority, leaving one or two rows of lights on.
These are just a few of the ways our electrical switch wiring can make your Charlotte, North Carolina business more efficient and functional. We can schedule an inspection to look for electrical waste and provide other solutions to help you implement an energy conservation program. Call us today to learn more.
---
Electrical Switch Wiring in Hickory, NC
Electrical Switch Wiring in Gastonia, NC