We have served the electrical work needs in the Charlotte area for more than 30 years.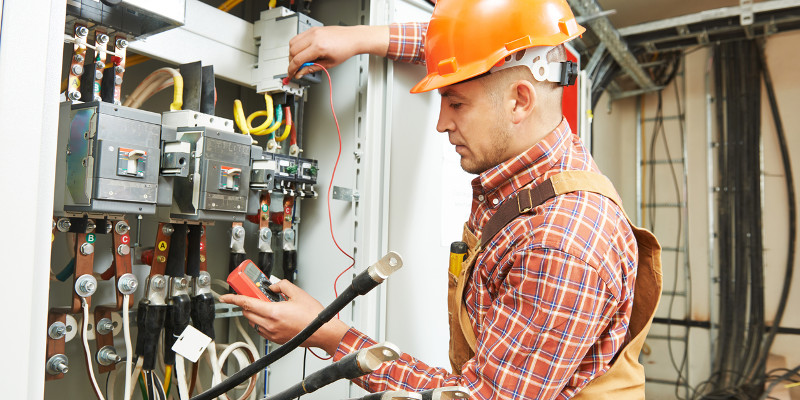 There is something very refreshing about being able to count on just one company to handle a major segment of your company's operation. When it comes to any electrical work you may need, you can experience this for yourself by calling us at Lake Electric Co. Inc. We have everything it takes to do virtually any type of electrical work you may require, including those things you plan for and any that come up that you didn't expect.
We recognize that sometimes you need electrical work fast. It could be a safety situation, or something has made production grind to a halt. You'll be happy to know that not only do we offer 24/7 emergency service, our dispatchers track our vehicles using GPS technology that optimizes how quickly we can respond to your needs. They'll send the closest crew capable of handling your electrical work, so they can get to work quickly.
We are proud to have one of the largest, most diverse equipment fleets in the Charlotte, North Carolina area, which lets us keep your costs down by eliminating specialty subcontractors and assures we can tackle any situation you are facing. From standard electrical work to high-voltage power lines and transformers, your need for getting back up and running will be addressed and resolved before you know it.
Our service always encompasses safety, quality, production, and consistency, so you can be confident that one call is all you'll need for all your electrical work now and in the future. Call us today to learn more about how our 30+ years of experience equates to getting it done right!
---
Electrical Work in Hickory, NC
Electrical Work in Gastonia, NC
Electrical Work in Lake Norman, NC
Electrical Work in Taylorsville, NC