Call on us to learn how an electrician can help your Charlotte business in more ways than you might think.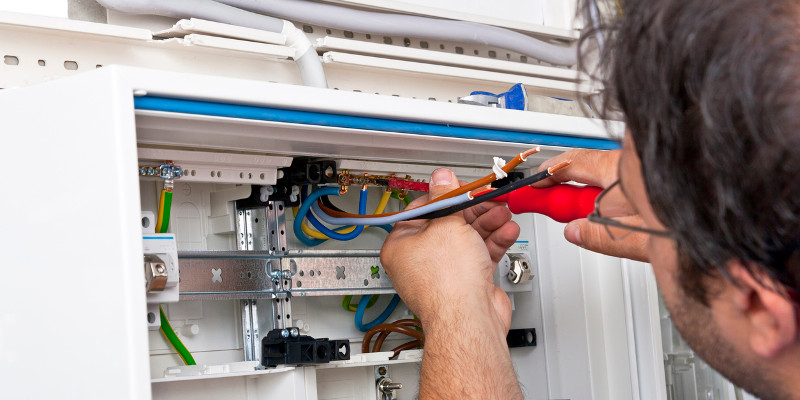 When it has to be done right (and doesn't it always need to be when you're dealing with electricity?) you want an electrician that has experience and consistently performs well to assure quality results. That is what you can expect when you call us at Lake Electric Co. Inc., just as all our customers in the Charlotte, North Carolina area have learned since we began in 1984. Whether you are planning a renovation, new construction, or you have an emergency electrical issue, you can count on us to arrive promptly and get the work done right.
Our experience is extensive. We have the best fleet in the area for handling everything from the small tasks you need an electrician to do, all the way up to complex issues, such as high voltage work for commercial, industrial, institutional, and retail properties. We keep your costs down by eliminating the need for specialty subcontractors. We have everything needed to get the job done, including road boring equipment, hydraulic presses, backhoes, cranes, welders, generators, and more.
In addition to handling the tasks that you'd expect an electrician to handle, we can also complete a thorough inspection of your facility to document where waste is occurring and assist you with implementing an energy conservation program. With more than 30 years in business, more than 100 skilled and professional employees, and more than $1 million in inventory, you can be confident that we're ready to take on any task you have. We are committed to safety, are fully insured, and can provide performance and payment bonds for jobs that require them. Call us today to learn more about how an electrician can help your business in more ways than you might think.
---
Electrician in Hickory, NC
Electrician in Gastonia, NC
Electrician in Lake Norman, NC