As full-service electrical contractors, you can turn to us for any job, small or complex, for your Charlotte property.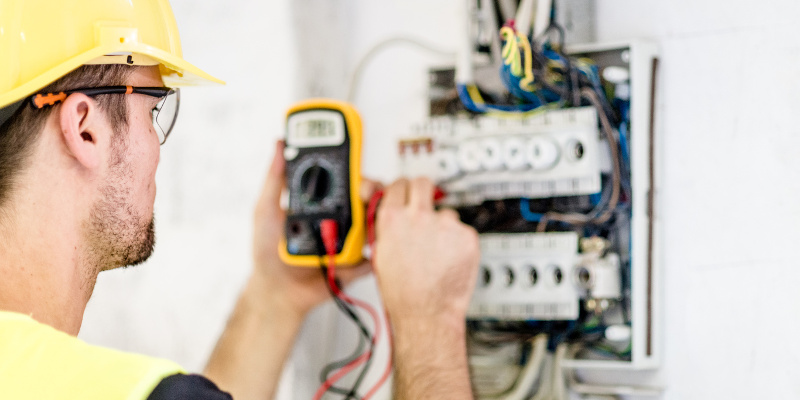 There is thinking your building is electrically sound and then there is completely knowing it. When you want the latter, think of us at Lake Electric Co. Inc. A properly functioning electrical system is not just a way to avoid losing production but also controlling costs. One of our specialties as electrical contractors is conducting a thorough inspection of your facility to look for any issues that are putting your business at risk or costing you extra money unnecessarily. We document where waste is occurring along with our recommendations to implement as part of an energy conservation plan. We alert you to any unsafe situations that need immediate correction, and we discuss any other findings that we feel you should know about.
As full-service electrical contractors, we can handle anything you need, including installing electrical switch wiring, making repairs, and dealing with issues with high-voltage power lines. We have more than $1 million invested in trucks, tools, and equipment, so there is quite literally nothing we can't handle. We serve many of the businesses in the Charlotte, North Carolina area, including industrial, retail, institutional, and commercial properties. We can help you as electrical contractors for your new construction or renovations, as we have for strip malls, colleges, government buildings, water and wastewater treatment plants, sports centers, churches, theaters, and much more.
We have our own engineering department and in-house fabrication shop for custom items, so you can keep your costs down by eliminating specialty subcontractors. If you would like to know more about what we can accomplish as your electrical contractors, just give us a call. We're here for you on a planned or emergency basis to meet all your electrical needs, small or complex.
---
Electrical Contractor in Hickory, NC
Electrical Contractors in Gastonia, NC