Don't let electrical repair needs get you down! Contact us for quick and expert repairs done right.
With the many modern conveniences and smart devices that we own today, going without power can be shockingly uncomfortable! In the case of businesses that rely on electricity to get their business done, electrical repairs are often an emergency situation. When you find yourself in need of electrical repairs, whether they be mild inconveniences or business emergencies, our team here at Lake Electric Co. Inc. is ready and willing to be at your service!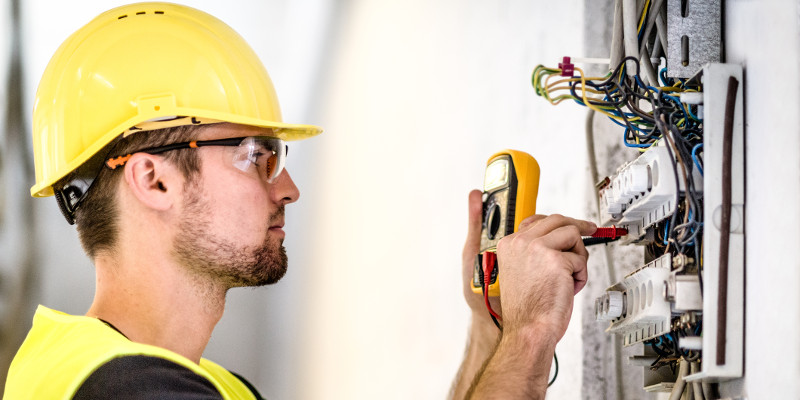 There are many different types of issues that can cause you to need an electrical repair, each with their own diagnostics and repairs. When you need an electrical repair, our experienced team can quickly diagnose and fix your electrical problem. Because we have been in business since 1984, you will benefit from over 30 years of experience when you call Lake Electric Co. Inc. Additionally, because we have an established business, we have been able to amass a warehouse with 100,000 square feet that is fully stocked with nearly every electrical material you can think of! This gives us quick access to supplies and tools that we might need for any type of electrical repair, enabling you to get back to your daily business quickly.
No matter if you have a small business or a large commercial structure, if you need electrical repairs, we are able to help you! We strive to give our customers the best service possible, no matter how large or small the job is. If you are in Lake Norman, North Carolina and in need of electrical repairs, don't hesitate to contact us.
---
Electrical Repair in Hickory, NC
Electrical Repair in Gastonia, NC
Electrical Repair in Charlotte, NC
Electrical Repair in Taylorsville, NC