No electrical wiring project is too big or too small for our skilled team!
Aside from where to plug in our chargers, most of us don't know much about electrical wiring except from the basics that we might have learned back in elementary school. There's nothing wrong with not being electrical experts — that's what our skilled electricians here at Lake Electric Co. Inc. are for! When you're in need of work or installation on your electrical wiring, you need someone like our experts to ensure your safety.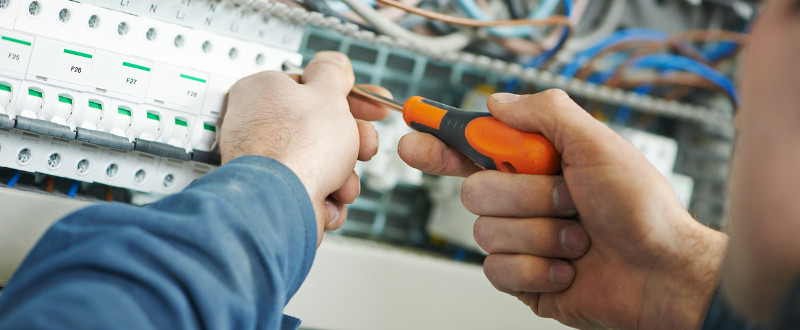 Here at Lake Electric Co. Inc., we take on all sorts of electrical wiring projects. We work with everything from small businesses to large commercial structures, and everything in-between! Do you have a new construction build? We can help with that! What about an older building that is no longer up to code? We have your back with all the latest code laws when it comes to electrical wiring. Are you building an addition on to your industrial or commercial property? We will ensure that your electrical panel can handle the additional workload and can rebuild it if it doesn't. No matter your electrical wiring needs, we have the equipment and knowledge necessary to ensure that your job goes off without a hitch.
Because we have a warehouse of materials that amasses over 100,000 square feet, we are able to provide you with the best value for your electrical wiring project. Our materials are easily accessible to our team, so you won't have to worry about shipping delays slowing down your project. With our materials, accessibility, emergency services, and extensive knowledge, you really can't choose better than our team for your next Lake Norman, North Carolina electrical wiring project!
---
Electrical Wiring in Hickory, NC
Electrical Wiring in Charlotte, NC
Electrical Wiring in Gastonia, NC
Electrical Wiring in Taylorsville, NC