For an electrician that meets and exceeds expectations, you can't go wrong with us.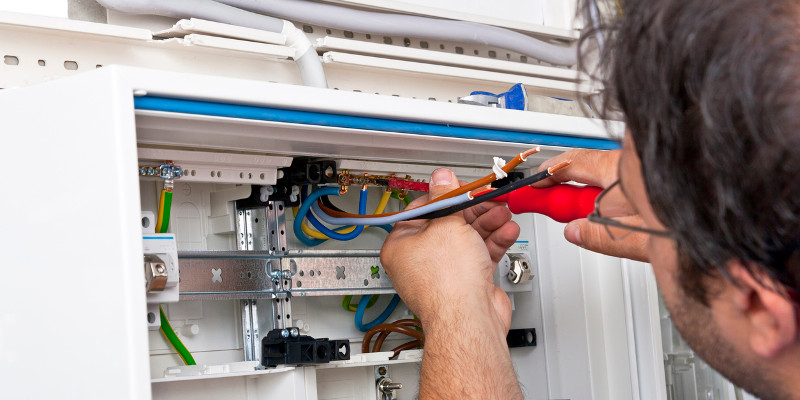 Building an industrial or commercial structure is a stressful experience. Upgrading or updating a structure is stressful as well! No matter which of these categories you fall into, one thing is certain: you need a good electrician. Having an experienced and knowledgeable electrician can save you from a lot of headaches as you go throughout the building process. Here in Lake Norman, North Carolina, you can't go wrong by choosing one of our highly-qualified and skilled electricians from Lake Electric Co. Inc.
When choosing an electrician, you want to ask many of the same questions that you would of any other contractor working on your project. You'll want to know what their working hours are, if they are up to date on codes and permits that are legally required, and if they subcontract work out. You'll also want to know details like whether they provide quality work and the kind of materials that they'll be using.
Here at Lake Electric Co. Inc., we can answer these and all the questions that you might have in a favorable manner. We are available for services all day, every day of the year, so you'll never have to worry about finding yourself stranded and in a time crunch. We strive to use the best materials available, and keep a large warehouse full of wiring and lighting materials that enable us to pass savings onto our customers. Additionally, these savings mean that we don't need to subcontract with others to complete our work!
No matter what job you need our skilled and trained electricians to do, we are here to help you. We would love to talk more with you about how our electricians can surpass your expectations. Give us a call today to learn more!
---
Electrician in Hickory, NC
Electrician in Charlotte, NC
Electrician in Gastonia, NC