Electrical maintenance is key to keeping your Hickory business operating safely and efficiently.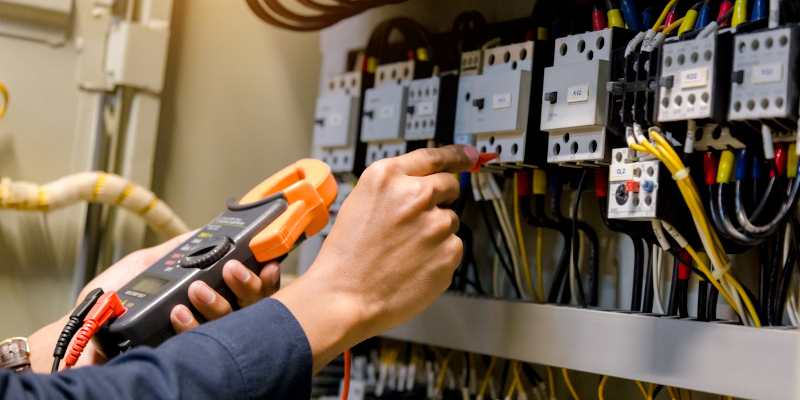 When you think about electrical systems, you probably think about new construction or maybe remodels or additions to existing buildings. Just like plumbing or HVAC systems wear out over time or get outdated, electrical systems do as well. This is why electrical maintenance is so important to protecting your business. If your business is located near Hickory, North Carolina, we can help complete your electrical maintenance. Here at Lake Electric Co. Inc., we have the staffing, equipment and parts needed to take care of any electrical issues quickly and completely.
Here are some of the reasons electrical maintenance is so important:
Safety: Everyone knows that lightning can hurt a person, but we don't spend a lot of time thinking about the electricity that runs through our buildings until there is a problem. Shorts, exposed wiring and other situations can create serious risks for both your employees and your customers.
Daily operations: If you have a major electrical problem, it can cause an extended loss of power in your business while it is addressed. This can affect your bottom line.
Potential building loss: Serious electrical issues can lead to fires. Fortunately, regular electrical maintenance can greatly reduce the likelihood of this extreme scenario.
Electrical maintenance and regular inspections keep your investment and your employees and customers safe. We also use new technologies like thermal scanning to quickly and easily identify problems so that we can plan how to fix them. Give us a call to schedule your electrical maintenance appointment today or to ask any questions you may have about your commercial electrical system.