Safety is paramount when you need a high-voltage electrical contractor in Hickory and beyond.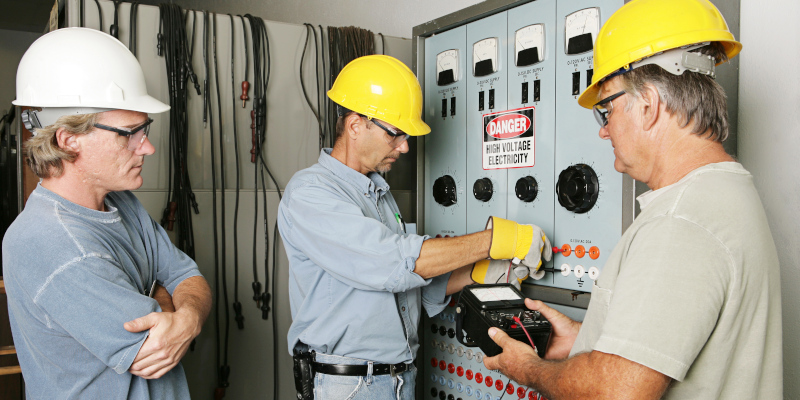 All electrical work is dangerous to a degree, but when you need a high-voltage electrical contractor, you need someone with the right knowledge, experience and equipment to do the job safely and to do it right the first time. There is very little room for error in high-voltage electrical work. Someone will get hurt if it is done incorrectly. Here at Lake Electric Co. Inc., we can take care of high-voltage transformers and electrical controls.
As your high-voltage electrical contractor, we can take care of the following services:
Installation: We can complete new installation of high-voltage lines, transformers and other equipment.
Maintenance: We can evaluate your high-voltage system for energy waste and help you improve your efficiency, which will reduce your costs to operate it. We can also repair small issues or problems before they interrupt the operation of your system or create bigger problems.
Repair: We can help you troubleshoot potential problems when they come up. We can replace switchgears as needed or complete your meter base changeouts.
We have over 30 years of experience and are licensed, bonded and insured. Many of our 100 employees are trained to perform services as your high-voltage electrical contractor. We maintain a large inventory of trucks, tools and equipment so we have the items we need on hand to get your electrical needs taken care of in a short timeframe. We are ready to perform any job, including high-voltage work in many different facilities. Whether you have a commercial facility, an industrial facility, an institutional facility or even a utility facility in or near Hickory, North Carolina, give us a call when you need high-voltage electrical work completed or any other electrical work.
---