We are the team for the job when you require industrial electrical services in Gastonia.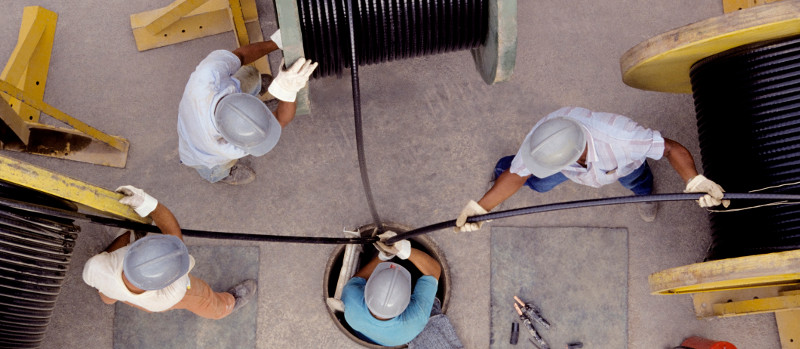 A company that is well-versed in industrial electrical services can make all the difference in the quality of your electrical installations and repairs, as well as the safety and efficiency of your electrical systems. At Lake Electric Co. Inc., we are the team for the job when you require industrial electrical services, and that's something you can count on. We have 30 plus years of experience in business, providing the quality electrical solutions needed for all industries and project types in Gastonia, North Carolina, and we'll always make sure the job is done right.
We are proud to have one of the largest and most diverse truck and equipment fleets in the Carolinas, which allows us to keep your project costs down by eliminating specialty subcontractors. Our specialty equipment runs from service trucks to our crane service, as well as the addition of backhoes, hydraulic presses, welders, generators and road-boring equipment. Our dispatchers track our vehicles using GPS, thereby optimizing our response times when you require industrial electrical services, with the closest of our crews capable of handling your needs being easily directed to your site. Additionally, our experienced team members are equally comfortable working on high-voltage power supply equipment, switchyards, fiber optics and cable trays.
At Lake Electric Co. Inc., our service to you always encompasses safety, quality, production and consistency. We house more than $1 million in inventory of trucks, tools and equipment, have over 100,000 square feet of warehouse space and a 20-acre facility, and have in-house fabrication capabilities when you require custom items during your industrial electrical services.
Contact us today if you are looking for quality electrical contractors who are equipped and ready to handle your industrial electrical needs. We're a one-call shop; we can handle it all.
---
Industrial Electrical Services in Hickory, NC
Industrial Electrical Services in Charlotte, NC
Industrial Electrical Services in Lake Norman, NC
Industrial Electrical Services in Statesville, NC
Industrial Electrical Services in Mooresville, NC
Industrial Electrical Services in Lenoir, NC
Industrial Electrical Services in Morganton, NC
Industrial Electrical Services in Troutman, NC
Industrial Electrical Services in Lincolnton, NC