When you call us for an industrial electrician, you'll find us prepared to perform any job in Gastonia.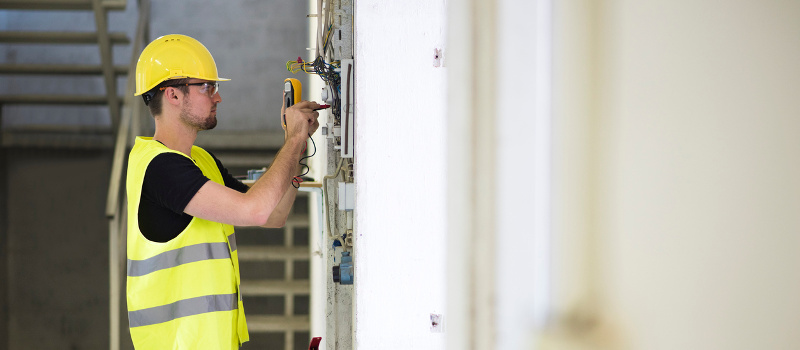 When you require an experienced industrial electrician at your facility in Gastonia, North Carolina, you don't want to call on just any team to perform the job. At Lake Electric Co. Inc., we know you require consistent power production day and night in order for your site to operate efficiently. So, when you call on us because you need an industrial electrician, you'll find us tooled to perform any job.
Employees – We have more than 100 employees who are all trained and certified to provide the industrial electrical services you need. We have on-site training facilities that ensure our employees are knowledgeable about any industrial electrical applications they may encounter.
Equipment – At Lake Electric Co. Inc., we also have a diverse fleet of trucks, carry many commercial and industrial supplies in-stock, and are prepared to direct our industrial electricians to your site quickly.
Safety First – We always put the safety of everyone on your site first, and we will not take action until we know what needs to be done to protect those in the vicinity of your electrical wiring and circuitry.
Having an industrial electrician you can rely on for high-quality servicing and maintenance of your equipment, transformers, and high-voltage wiring is an essential part of keeping your facility running well. At Lake Electric Co Inc., we can help you achieve just that. Contact us today to learn more about our comprehensive commercial and industrial electrical services or to have an industrial electrician from our team come out to assist you.
---
Industrial Electrician in Charlotte, NC
Industrial Electrician in Hickory, NC
Industrial Electrician in Lake Norman, NC