For the best in industrial electrical services, you need our team.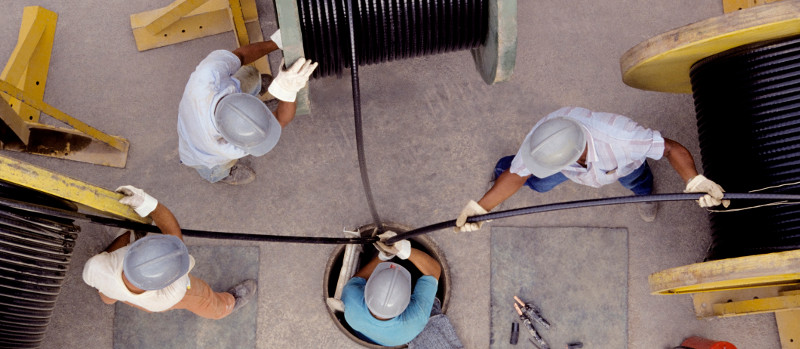 When it comes to electrical services, there are many similarities across the board, no matter what type of structure that you're working with. However, when it comes to industrial electrical services, there are extra precautions and criteria that you need to meet in order to pass the safety-conscious codes of today. If you are in need of electrical services for your industrial structure, you are going to want someone experienced, knowledgeable, and skilled on your side — you are going to want Lake Electric Co. Inc.
Because we have been in business since 1984, we are up to date on the code needed for industrial electrical services in an industrial setting. It doesn't matter which type of industrial structure you have, be it anything from a warehouse to a church or a hospital, we can assist you.
Our industrial electrical services are extensive and expansive. We have even extended our business to include a 100,000-square-foot warehouse where we are able to access materials and specialized tools for our industrial electrical services. Our warehouse cuts down on material costs as well as time delays in order to serve you, our valued customer, all the better.
No matter what industrial electrical services you need for your Lake Norman, North Carolina industrial facility, we are here to help you. Contact us if you have questions or need an appointment.
---
Industrial Electrical Services in Hickory, NC
Industrial Electrical Services in Gastonia, NC
Industrial Electrical Services in Charlotte, NC
Industrial Electrical Services in Statesville, NC
Industrial Electrical Services in Mooresville, NC
Industrial Electrical Services in Lenoir, NC
Industrial Electrical Services in Morganton, NC
Industrial Electrical Services in Troutman, NC
Industrial Electrical Services in Lincolnton, NC