Make sure your industrial electrical installation is hiccup-free with our expert team.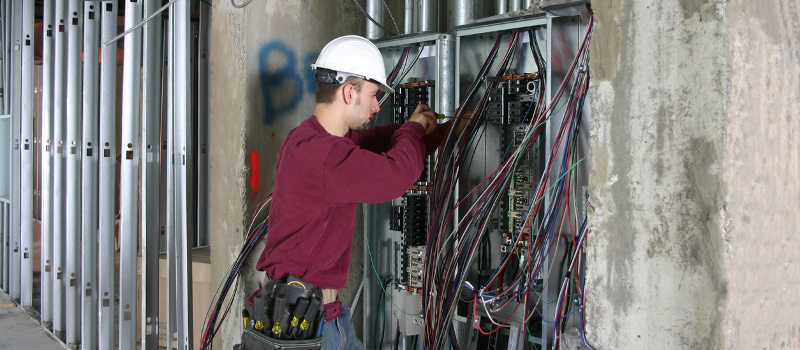 Here at Lake Electric Co. Inc., we have built up a reputation as the ones you call when the job has to be done right! When it comes to the intricacies and complicated codes of industrial electrical installation, there's no one better equipped to take care of your industrial structure here in Lake Norman, North Carolina. There are many reasons why you should choose us for your industrial electrical installation, such as:
Accessibility- We understand that a power emergency isn't something that an industrial facility can just wait until morning to call about! That's why we make ourselves available to our clients at all times of day and night with our emergency services.
Experience- With over 30 years of experience working with industrial electrical needs and services, you can count on us to do the job in an efficient manner while providing solid and quality results. We are up to date on code requirements and can assist any size facility with industrial electrical installation.
Equipped- We have a 100,000 square foot warehouse that we have stocked with everything you could need for your industrial electrical installation! This helps us not only complete jobs faster, but also helps us provide cost savings to our customers on materials. Furthermore, we also have larger tools and equipment that eliminate the added cost of subcontractors. These include items of equipment such as backhoes, hole boring equipment, generators, cranes, welders and hydraulic presses.
When it comes to your industrial electrical installation, if you want it done right, you want it done by our skilled experts at Lake Electric Co. Inc. Contact us today for more information!
---
Industrial Electrical Installation in Hickory, NC
Industrial Electrical Installation in Charlotte, NC
Industrial Electrical Installation in Gastonia, NC