We can have an experienced crew to your facility for industrial electrical repair quickly, any time of the day or night.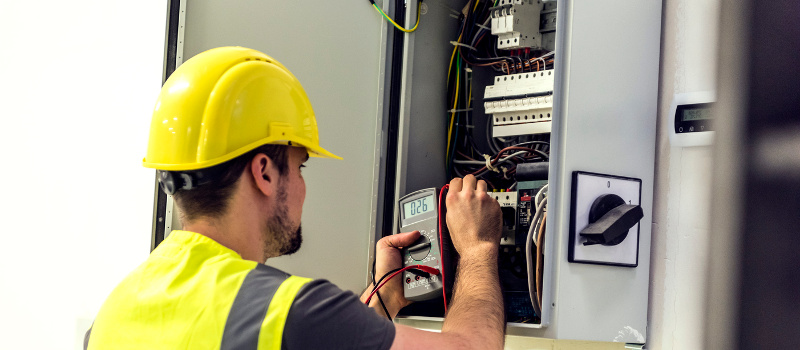 The electrical needs of an industrial operation are far different than those of a residential property or even most commercial ones. When your facility requires industrial electrical repair, you need someone who is experienced and equipped to handle the complex nature of these systems. Here at Lake Electric Co. Inc., our team of skilled and trained industrial electrical contractors provides top-quality repairs for everything from lighting to high-voltage power lines.
We have more than 30 years of experience in the electrical industry and our own engineering department for in-house fabrication of custom items you might need for your Lake Norman, North Carolina facility. With more than $1 million in inventory of trucks, tools, and equipment, it is safe to say we are equipped for any industrial electrical repair situation. Even if your repair requires a backhoe, welder, generator, or something else, we have it covered.
We also understand that handling your industrial electrical repair in a timely manner is important, so in addition to our 100,000-square-foot warehouse being well-stocked, we offer emergency service 24 hours a day, 7 days a week, 365 days a year. Furthermore, our service vehicles are tracked using GPS technology so that dispatchers can select the closest crew capable of handling your industrial electrical repair and diagnostics and repairs can start sooner.
If you have any questions about our industrial electrical repair services or would like either immediate or scheduled industrial electrical services, don't hesitate to contact us. We are fully bonded, insured, and committed to safety to give you the best possible outcome for your electrical needs.
---
Industrial Electrical Repair in Hickory, NC
Industrial Electrical Repair in Charlotte, NC
Industrial Electrical Repair in Gastonia, NC