We can get an industrial electrician to your facility quickly to get you back up and running again.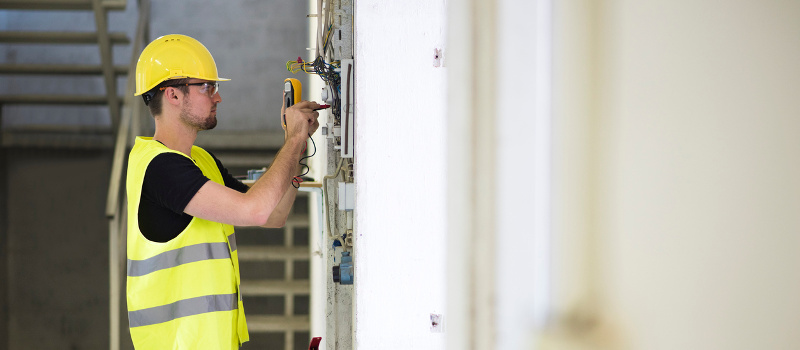 If your Lake Norman, North Carolina facility requires the services of an industrial electrician, you will find that you won't do better than calling us at Lake Electric Co. Inc. Whether your need is for an installation or of an emergency nature, you can count on us to arrive promptly and handle whatever the situation may be.
We have more than 100 employees who are all trained and certified to provide the electrical services that keep your business operational and safe. We always put safety first, not just for our crews, but also for anyone who is in the vicinity. This is especially important as our experience extends into high-voltage power supply lines and systems.
We make certain every industrial electrician in our employ has the tools and equipment they need to perform the task at hand. We have a diverse fleet of trucks, as well as a well-stocked 100,000-square-foot warehouse. With more than $1 million in inventory of trucks, tools, and equipment, there is virtually nothing we can't handle.
We understand that timeliness is often an issue when it comes to needing an industrial electrician. Our dispatcher is able to get the closest crew capable of handling your industrial electrical concern to your facility quickly because our trucks are all GPS tracked. This includes emergency situations after regular business hours. Many industrial operations continue 24 hours a day, so we do too!
If you have any questions about the services an industrial electrician can provide for you or you'd like to schedule an appointment, don't hesitate to contact us.
---
Industrial Electrician in Hickory, NC
Industrial Electrician in Charlotte, NC
Industrial Electrician in Gastonia, NC