We install new industrial wiring, as well as make repairs and upgrade wiring configurations to suit your growing power needs.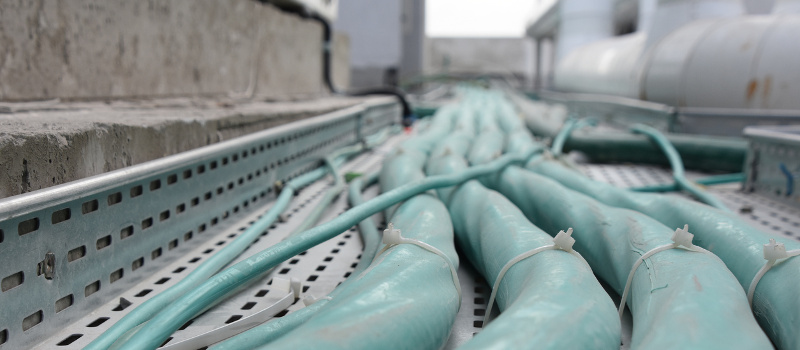 Industrial wiring can be far more complex than other types of commercial applications. Here at Lake Electric Co., Inc., we are equipped to handle any type, including high-voltage wiring and circuitry. From new installations and upgrades to repairs and rewiring, our crews have the knowledge, experience, tools, and equipment to resolve your industrial wiring needs in a prompt and safe fashion.
Whether you need industrial wiring for a new building, upgraded wiring for an addition or increased power needs, or repairs due to a problem with some of the current wiring, our industrial electricians are up for the task. We can also inspect the circuitry to determine if there are any issues with the industrial wiring that need to be addressed so that you don't run the risk of a power outage or electrical fire.
When installing new industrial wiring, we will take the time to not only discuss your current operational power needs, but also any plans you have for the future so that your system is designed with that potential growth in mind. You can easily start with just what you need and upgrade later or have the system put in that has the growth already accounted for. We will always put safety and your interests first on every industrial wiring project we do, so you can be assured of a configuration that makes sense.
If you have any questions about our industrial wiring services or any of our electrical services for commercial and industrial operations in the Lake Norman, North Carolina area, don't hesitate to contact us. We also offer emergency services 24 hours a day, so feel free to call us for prompt response to any issue you are having.
---
Industrial Wiring in Hickory, NC
Industrial Wiring in Charlotte, NC